Designed by architect Scott Merrill, The Chapel at Seaside has served as an architectural landmark in the Seaside community for almost 20 years. The 68-foot bell tower marks the highest point in Seaside and serves as a beacon of spiritual unity throughout the community.  The Interfaith Chapel's primary purpose will always be to create a place of worship within Seaside. But, over the years it has become a highly sought after venue for destination weddings.  Identified as one of the South's Most Beautiful Chapels by Southern Living Magazine, the simple sophistication of the Chapel's interior makes the perfect backdrop for timeless memories.  The chapel was awarded South Walton's Best Wedding Venue, Diamond Level for 2017 and 2018 and also remains the only option on 30-A for a traditional church ceremony.  The Seaside Interfaith Chapel was also accepted into the permanent Historic American Building Survey archive in the United States Library of Congress September 2018.  Guests may reserve the chapel by calling 850-633-3392 or by emailing events@thechapelatseaside.com   


TESTIMONIAL:
I grew up going to Seaside with my family since the late 80's and we've been homeowners since the early 90's. I always dreamed of getting married in the chapel and having a reception in the park. That dream truly became a reality! We chose the chapel because we wanted to get married at the beach but in a chapel and not actually on the beach. The Chapel at Seaside is absolutely beautiful, charming, quaint, and sophisticated! Ruskin Park was the ideal setting for our reception; outdoors yet still intimate. Several of our guests commented they had never been to a chapel with such beautiful natural light nor a reception that felt like a picture in a magazine! Our wedding was the best day of our lives. It wouldn't have been as special or memorable if it hadn't been at the Chapel or Ruskin Park.     - Laura Rogers, May 2018 The Chapel at Seaside Wedding
INTERFAITH CHAPEL COSTS:
FRIDAY - SUNDAY CEREMONIES $7,000  
MONDAY - THURSDAY CEREMONIES $3,500
MONDAY - THURSDAY VOW RENEWALS, MEMORIAL SERVICES, BLESSINGS $1,500
MONDAY - THURSDAY BAPTISMS $500  
Maximum Chapel Capacity 175 
*Prices are subject to change without notice. *Venue Rental includes 3 hours in the Chapel for Weddings and 2 hours in the Chapel for Rehearsal 
Wedding Officiant
Who will officiate your wedding?  Andrew Beard is the pastor of The Chapel at Seaside and has been married to Sarah for over 15 years.  He loves love and thoroughly enjoys helping couples prepare for their wedding day, setting them on a trajectory for a successful marriage.  Andrew has experience in performing weddings that are traditional in format and style while also feeling modern, meaningful, and personal.  His pre-ministry experiences in radio and improv comedy are great additions to his spiritual training.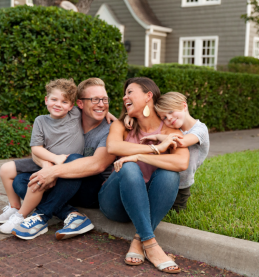 Chapel Service
Chapel Sunday Service is held at 10 a.m.